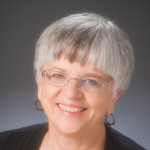 I'm Joyce Feustel, founder of Boomers' Social Media Tutor, and I make social media simple, easy and fun.
I provide customized social media tutoring and social media training. My clients include small business owners and others who want to be more effective and productive with social media. The sites I specialize in are: Facebook, LinkedIn, Twitter, and Pinterest.
Online marketing is an effective and accessible tool for business and professional development. Facebook marketing, LinkedIn marketing, and more can help you expand your business in multiple ways. If you are interested in learning more about these aspects of social media, I can help.
My services include one-to-one tutoring, and social media workshops and classes. In addition, I offer social media training for company employees and members of volunteer organizations.
Here is my latest webinar: "Save Time Using LinkedIn":
Using My Social Media Training, My Clients Have:
Created online profiles that showcase their skills and background
Landed a new job
Enhanced their online reputation as a go-to person in their field
Expanded their online networks of trusted colleagues and friends
Identified groups, companies and individuals with similar values and passions
Discovered new sources of ideas and information
Contact Me if You Want Social Media Training to Help You:
Grow your business
Create an attention-getting social media profile
Update your existing social media presence
Enhance the effectiveness of your social media marketing
More confidently navigate social media sites
Call 720-984-1162 or email joyce@boomerssocialmediatutor.com. For more information on specific services, types of clients, and how to work with me, please visit the relevant pages through the navigation menu above. Then to schedule a social media training or get more information, call me at 720-984-1162 or email me at joyce@boomerssocialmediatutor.com
Keynote on How to Use LinkedIn, Including Q&A Session
Upcoming Social Media Classes, Presentations and Webinars
Step Up Your LinkedIn Game: Upgrade Your LinkedIn Profile
Presentation at the Boost Biz Ed – Denver Meetup Group on Wednesday, February 7. The Meetup is from 9:30 – 11:00 a.m. at Spaces Denver, 2301 Blake Street, Denver 80205. Enter from Park Avenue. Metered parking available just around the corner. RSVP to attend this free event at https://www.meetup.com/BoostBizEd/events/mdzjtnyxdbkb/
Learn About the Key Elements of a LinkedIn Profile
Presentation at my Simplify Your Social Media Meetup Group on Tuesday, February 13. The Meetup is from 1:30 – 3 p.m. at Koelbel Library, 5955 S. Holly St., Centennial in a meeting room called the Living Room. Free parking next to the library. RSVP to attend this free event at https://www.meetup.com/meetup-group-simplify-your-social-media/events/246015060/
Facebook and LinkedIn Classes at Colorado Free University
All classes held at 7653 E. 1st Place, Denver CO 80230. For more information and to register, go to www.freeu.com or call 303-399-0093.
Use LinkedIn to Grow Your Business – Monday, March 5, from 6-9 p.m. Register for this class at https://www.freeuregistration.com/CourseStatus.awp?&course=3350BO
Facebook for Beginners – Two Thursdays (March 1 and 8) from 6-8:30 p.m. Register for this class at: https://www.freeuregistration.com/CourseStatus.awp?&course=1911AU
Facebook Business Pages: An Online Marketing Tool – Thursday, February 15 from 6-9 p.m. Register for this class at: https://www.freeuregistration.com/CourseStatus.awp?&course=3733AX
Sample Video Tutorial