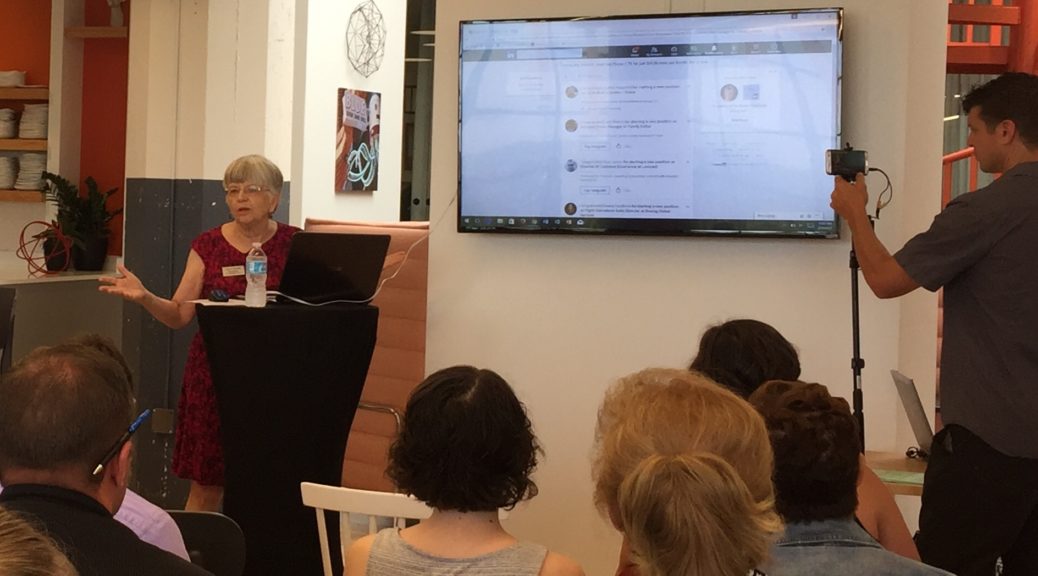 How to Schmooze, Share, and Search on LinkedIn: An Audience Responds
How to Schmooze, Share, and Search on LinkedIn: An Audience Responds
Recently I presented  on the topic: How to Schmooze, Share, and Search on LinkedIn to a local business education and networking group called Boost Biz Ed: Positive, Actionable Business Education.
I shared some practical tips for using this powerful social media site such as:
How to build your professional credibility through the articles and updates you post
Best practices for staying in touch with your connections, including sharing their activity on LinkedIn
Effective use of LinkedIn's search options to search for people, companies, and groups
One of the best features of this group is that after the speaker finishes, the audience members share what they've learned. This sharing also includes the specific actions they will take because of the presentation they just heard.
Audience Takeaways After My LinkedIn Presentation
I'm going to do more posting on LinkedIn, and I will do more "tagging" of my LinkedIn connections when I post. It's great to know that LinkedIn notifies these folks when I have mentioned them.
Now that I know how to do this, I will repurpose my weekly blog posts into LinkedIn articles.
My plan is to schedule about one to one-and-a half hours each week to focus on LinkedIn.
Messaging group members is something I will start to do, as I didn't know you could message them if you weren't a connection.
I will spend more time in groups and look for more people within them who might be good connections for me.
Now I know I can click on "manage all" to message someone who has invited me to connect with them. When I message them, I'm going to use Joyce's wording of: "Thanks for the invite to connect. What prompted you to reach out to me?"
I'm going to start posting my videos to LinkedIn and not only have them on Facebook.
Keywords are so important. I am going to do a better job of weaving them into my profile and my posts.
I'm going to start applying what I learned from a terrific article Joyce showed us from LinkedIn. I learned the most powerful way to start a blog post for a business-to-business audience is with the words "How to."
Until today, I didn't realize you could search for a topic within groups. I'm going to start doing that.
So far, I've been a LinkedIn "wall flower." Now I am going to start sharing white papers on LinkedIn.
If you want to come to experience some excellent speakers and meet a wide variety of business people, check out Boost Biz Ed. The meetings are Wednesdays from 9:30 – 11 a.m. The ones on the 1st and 3rd of each month are in downtown Denver. The ones on the 2nd and 4th are in Westminster.
Here's a link to its Meetup group: https://www.meetup.com/BoostBizEd/
How About You?
What are your tips for schmoozing, sharing, and/or searching on LinkedIn? Which of these would you say you do the most? How would you characterize the responses you've received from different approaches?
About Joyce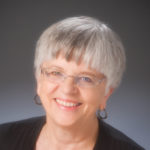 Joyce Feustel helps people, especially those ages 45 and older, to become more comfortable using social media, especially Facebook, LinkedIn, Pinterest, and Twitter.
She works with business owners, business development professionals, leaders of nonprofit organizations, job seekers, consultants, and many others. Find her at www.boomerssocialmediatutor.com.