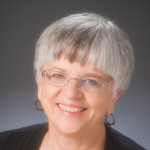 How I Got Into Social Media Training
As a lifelong learner, I began using social media to extend my outreach and connections in 2008, the year I turned 60. Already an experienced and savvy networker, I immediately saw how I could use these skills on Facebook and LinkedIn.
In March of 2010 my manager told me I did a great job explaining social media to our clients. He then asked me if I had ever thought of helping others in my baby boomer age group to understand social media.
That's the day I figured out what I was supposed to do when I grew up! Less than a year later, I created my business: Boomers' Social Media Tutor.
I spent a few years ramping up my business while still working at that job. Then in March of 2013 I left the job to work full time as a social media trainer. In this encore career I focus on the social media sites of Facebook, LinkedIn, Twitter and Pinterest.
My goal is to make social media simple, easy and fun for those who use my services. I like to use social media to:
Stay engaged in the lives of people I care about
Share my insights and expertise
Grow my business
Gain more knowledge from experts in diverse fields
Most importantly, have fun!
Professional and Personal Background
My core communication and leadership skills stem from my experience in Toastmasters International. I have achieved the Distinguished Toastmaster designation five times. This is the highest level of achievement in Toastmasters and reflects me being a lifelong learner.
Along with my Toastmaster involvement, I am a member of the Alternative Business Networking Group. I facilitate one of their six chapters. I am also actively involved with the Colorado Women's Chamber of Commerce, West Chamber of Commerce Serving Jefferson County, and Entrepreneurs R Us, a business networking group.
Professionally, I belong to the Colorado Women in Social Media and the Social Media Marketing Society.
A native of Wisconsin, I live in the Denver, Colorado, area with my husband. We have two grown daughters. My hobbies include traveling, reading and movies – especially when the stories are based in historical periods that fascinate me.
Contact me at joyce@boomerssocialmediatutor.com or 720-984-1162 or via the form on the Contact Me page.